About Our Live Oaks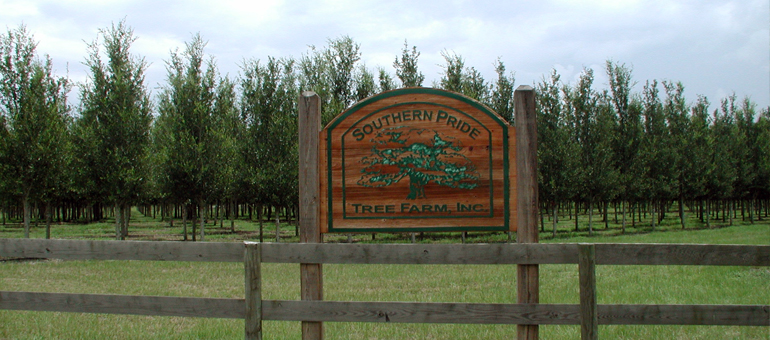 From 1990 - 2017 Southern Pride Tree Farm grew the highest quality wholesale live oak trees you could find. Now we have partnered with the very few, high quality, wholesale growers of big live oaks and other trees for our customers. We hand pick our customer trees, assist in arranging transport to your project and work with installer resources in many areas. Find the live oak trees we sell in: Florida, Georgia, South Carolina, North Carolina, Alabama, Mississippi, Louisiana, Texas and coastal Virginia.
Southern Pride Tree Farm sells very big live oaks:
The live oak is a semi-deciduous evergreen medium growing shade tree perfect for landscape applications.
Once established a live oak will grow about 2-4 feet overall and 1 inch of caliper per year.
Live Oak trees sold here are nursery field grown trees and sold by the caliper inch (or diameter of the trunk).
Most of the big Oak trees for sale from Southern Pride Tree Farm are 8", 10", 11" to 12" caliper.
Big oaks for sale can be up to 20+" caliper trees (average 40+ feet tall) for special projects.
Download the UF IFAS Extension Selecting Quality Trees from the Nursery PDF.
Download the new Florida Grades and Standard's for Nursery Plants 2015
Learn about our Quality Root System Guarantee!