Live Oak Tree Benefits |
Florida Live Oak Tree Farm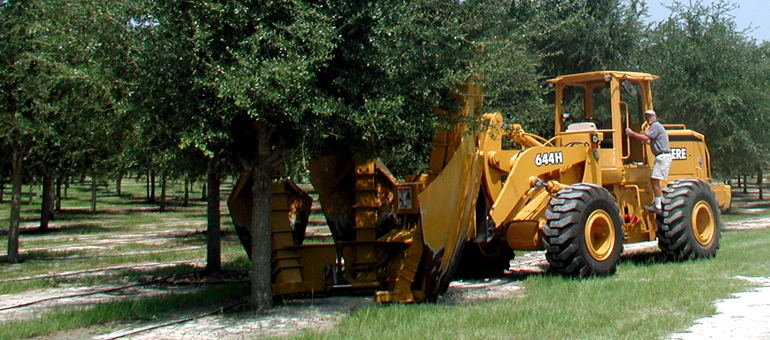 A Quality Tree is a big deal!
Each live oak tree variety offers unique characteristics to every type of landscape application. Landscape architects, designers, and experienced landscapers know what to look for in a properly graded, beautiful, healthy live oak tree and are always pleased with live oaks that arrive from Southern Pride Tree Farm.
Thinking about adding large live oak trees to your landscape?
Below are some interesting facts that will help make that decision a little easier!
Landscaping can add between 7 and 15 percent to a home's value.

Source: The Gallup Organization

Homes with "excellent" landscaping can expect a sale price about 6 to 7 percent higher than equivalent houses with "good" landscaping, while improving landscaping from "average" to "good" can result in a 4 to 5 percent increase.

Source: Clemson University

Landscaping can bring a recovery value of 100 to 200 percent at selling time.

Source: Money Magazine

A mature tree can often have an appraised value of between $1,000 and $10,000.

Source: Council of Tree and Landscape Appraisers

In one study, 99% of real estate appraisers concurred that landscaping enhances the sales appeal of real estate.

Source: Trendnomics, National Gardening Association

Trees can reduce bothersome noise by up to 50 percent and can mask unwanted noises with pleasant sounds.

Source: U.S. Environmental Protection Agency

Trees can reduce temperatures by as much as nine degrees Fahrenheit.

Source: American Forests

A single urban tree can provide up to $273 a year in air conditioning, pollution fighting, erosion and storm water control, and wildlife shelter benefits.

Source: American Forests
Southern Live Oak | Cathedral Live Oak | Highrise Live Oak
More links to surveys:
Southern Pride Tree Farm sells very big live oaks: